Welcome to Whistler!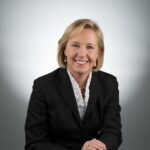 Are you looking to relocate to Whistler or just want your own place for when you are here for ski, bike or film and wine festival season. Give me a call and I can show you how to make the Whistler lifestyle your way of life. Assisting you to understand the best neighborhood, from Alpine or if living in the village is for you, is my speciality. Lets have coffee and I will show you around.
Just click on the phone number at the bottom to contact Kathy directly but if you would like to leave a message and book a time just fill in the contents below.
Kathy White, Realtor Advisor, Personal Real Estate Corporation
#36 – 4314 Main Street Whistler, BC V8E 1A8
Mobile: 1-604-616-6933
Email: [email protected]
Websites / Social Media Accounts: https://linktr.ee/KathyWhite
Look forward to meeting you!- Kathy