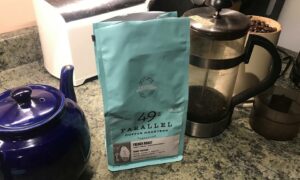 Engel & Völkers Whistler
Let's picture ourselves sharing a coffee and chat together at my home in scenic Whistler.
It's 5 am and the stars are still shining against the clear dark sky background and the region is quiet while we await the sunrise to the east over Whistler / Blackcomb Mountain.
This is a quiet time, a reflective time to possibly listen to a TedX talk; listen to a meditation tape; read a book; draw. This is the important time of the day to contemplate your day outcomes.
In my morning world, after that lovely quiet time – this is also a time of day to check out the real estate markets in Whistler, British Columbia and Canada is to read articles, property listings updates & trends.
If you want to find out more about Whistler check out Kathy's Lifestyle Locator Podcast
Kathy White, Associate Broker / Realtor® Advisor
ENGEL & VÖLKERS WHISTLER
4314 Main Street, Suite 36
Whistler, BC. V8E 1A8
Cell: +1 604 616 6933 and +1 250 729 1182