Enjoy this interview with Brooke Finlay – Partner & Managing Director of Whistler Immigration Ltd. click on this link: You Tube Link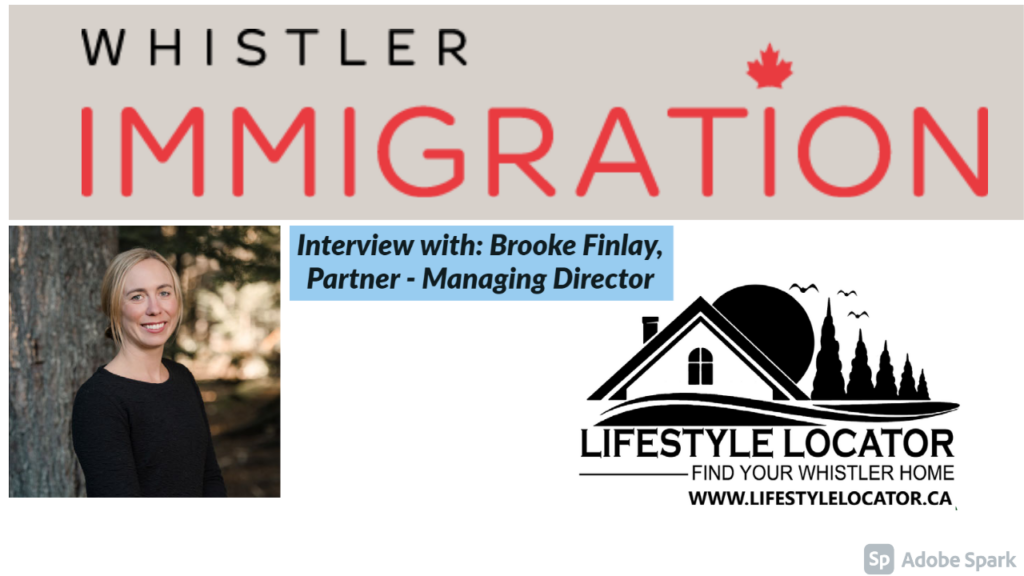 As Canada Immigration Consultants & Specialists – Whistler Immigration is the trusted firm of choice for individuals and companies seeking expert Canadian immigration advice. Immigration laws, programs and procedures are complicated and they can change without notice. We can help you understand Canada's immigration system and how it relates to your situation, giving you a clear understanding of how to achieve your immigration goals.
Another example of the newest Canadian immigration program announced in early 2021 is through the multi-innovative and specific programs to attract and retain tech workers, such as the Federal Skilled Worker Program (FSWP). It's important to evaluate specific program options with Whistler Immigration on a "case by case" basis to make informed decisions on how to proceed. We can also manage the entire application process on your behalf, submitting and representing your application to Canadian immigration authorities.
Hiring our service has many benefits; we will ensure your application is complete, submitted in the proper category and well presented, save you time and money, avoid unnecessary delays and minimize stress. You will have peace of mind knowing your application is in the hands of professionals. Consistently delivering successful results for over 10 years. For further details and to start your initial assessment, click on this link: Whistler Immigration
From the Interview, here are two books that Brooke recommends:
Infinite Game, by Author: Simon Sinek: https://www.google.ca/books/edition/The_Infinite_Game/GVtJDwAAQBAJ?hl=en&gbpv=0
Mindset, by Author: Carol S. Dweck: https://www.google.ca/books/edition/Mindset/fT6U0Ee7_kQC?hl=en&gbpv=0
________________________ Extra Notes – Spring / Summer, 2021: connect with Kathy White via: [email protected] and we schedule a coffee and chat for around 30 minutes to discuss real estate in Whistler or for other regional area of BC / Canada … happy to mail you some delicious www.crankedcoffee.ca "Detour Dark Roast" coffee as a thank you gift.
For further contact details: call or text: 1-604-616-6933 or email: [email protected] Engel & Völkers – Whistler: #36 – 4314 Main Street, Whistler, BC V8E 1A8 Canada Websites: https://linktr.ee/KathyWhite​
Content of videos on this Lifestyle Locator website are provided to be helpful, but information cannot guarantee for future outcome of business services nor monetary return on property investments. Your option to unsubscribe – E&OE