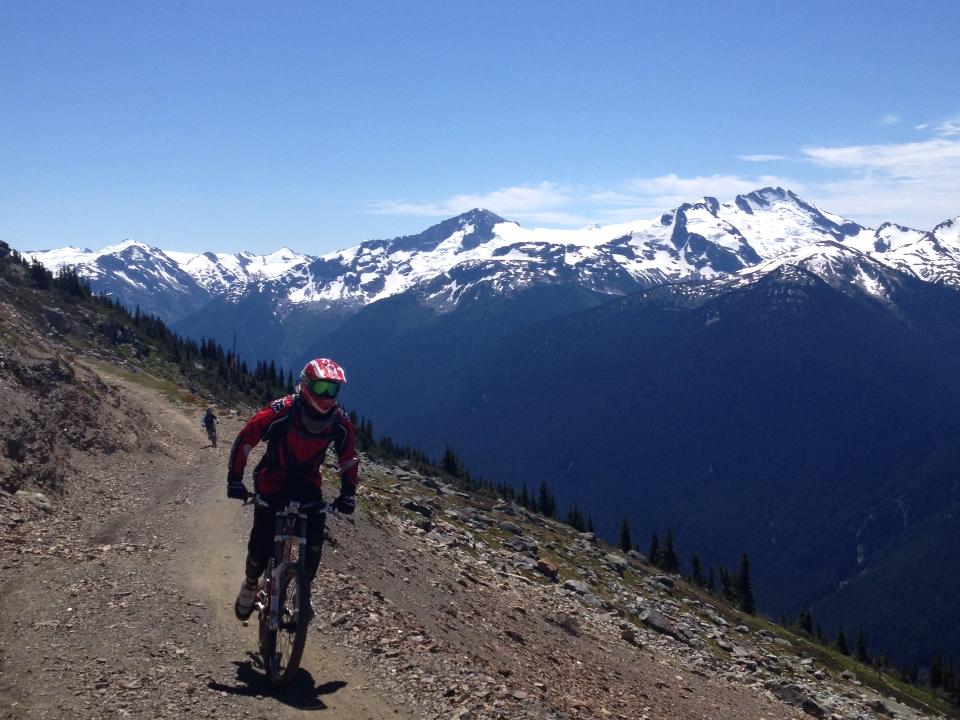 A wonderful part of our lifestyle is mountain biking and we enjoy sharing this amazing sport with all levels of riders! My first 1 speed bike was a banana seat bike – a wild ride with streamers on the handlebars. Then, I moved to a 10 speed Peugeot road bike and my first mountain bike – Rocky Mountain Hammer had 1 inch of suspension which I thought was "rad".
Now we're riding cross country bikes with 5″ / downhill bikes with 8″ of suspension respectively. Taking lessons to learn biking is highly recommended! Also, working with local bike shops to keep them tuned-up!
In the Whistler Region – where we spend most of our biking time along the amazing Resort Municipality of Whistler multi-use trail system
Then, for those more adventurous are the Whistler Downhill Bike Park, trails, which many visitors call "their top choice" on list of global Bike Parks.
Encourage you to explore these mountain bike websites for the different groups in Sea to Sky Corridor. Take time to plan your trip and equipment needed. Be prepared for weather, on-trail maintenance and first-aid kit.
Squamish Off Road Cycling Assn
Whistler Off Road Cycling Assn
Pemberton Off Road Cycling Assn
Please share your mountain bike trail adventures on this lifestyle blog!
To register your bike – this is a handy website: 529 Garage
Further bike safety information, check out this: BC Government website
Kathy White
Associate Broker / Realtor® Advisor
Mobile: +1 604 616 6933 and +1 250 729 1182