Fairmont Whistler – Mountain Galleries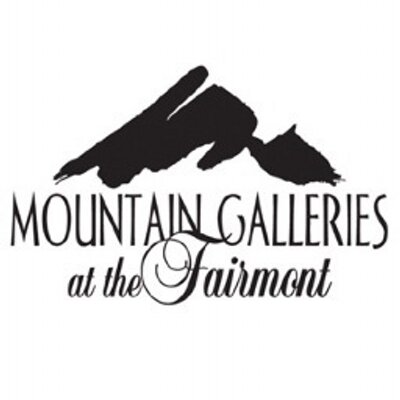 Enjoy this interview with: Elizabeth Peacock, Co-Director
Fairmont Whistler Hotel, BC – Mountain Galleries Click on YouTube Interview
Established in 1992 in Jasper Alberta by artist/filmmaker Wendy Wacko, Mountain Galleries is one of the largest commercial galleries in Western Canada with locations in Banff, Jasper & Whistler Resort. The collection represents major and mid-career artists. The mission of the gallery is to support and promote Canadian Artists.
Ms. Wacko brings 40 years of working experience in the arts to this collection and has assembled a staff of well educated young professionals who understand and respect the mission of the gallery. Understanding our clients needs and providing the best possible customer service is our top priority. The gallery has created an "artist in residence program" in all three locations which provides studio space and accommodation for the artists we represent.
Mountain Galleries is Proud to be Celebrating 30 years in Canadian Fine Art.
Mountain Galleries Website: click here
Suggested Book from Elizabeth Peacock: The Alchemist
Author – Paulo Coelho: click here
________________________ Extra Note – Spring / Summer 2022: connect with Kathy White via: [email protected] and we schedule a coffee and chat for around 30 minutes to discuss real estate in Whistler or for other regional area of BC / Canada … happy to mail you some delicious Whistler coffee as a thank you gift. _____________________
YouTube Channel Notes: Meet: Kathy White – Your "Lifestyle Locator" Realtor® Advisor / Engel & Völkers – Whistler, BC
Kathy has a life-guiding philosophy of: how can I help you? Being the youngest of five kids, her family and friends say she has a caring manner when meeting new people. She finds points of connection while learning about their culture, traditions & life experiences. This naturally leads to her ability to help clients with their journey of discovery, to buy and sell properties in the 2010 Winter Olympic Host Village of Whistler.
It's her goal as their "Lifestyle Locator" to help families and retirees create amazing life-long memories in this world class destination by finding their legacy Resort home or rental investment property. Whistler is a scenic drive north from Vancouver & YVR Airport, along the Sea to Sky Highway.
Hope you'll enjoy the videos to promote businesses in Whistler / Pemberton / Squamish. Feel free to connect with them directly – this YouTube channel goal is to share ideas & helpful tips to learn & share why we love living in: Sea to Sky Corridor – for fun, adventure in beautiful nature. When Kathy is enjoying sports after a workday … you'll find her and family + friends out exploring cross country + Whistler Bike Park downhill mountain bike trails, hiking and skiing! Kathy believes in giving back to our community … currently Chair of Whistler MAC: promoting fun events, community engagement and advocacy on behalf of (55+) members + local residents
Visit Kathy's Real Estate Website: www.whistlerhomes.com
For further contact details: call or text: 1-604-616-6933 or email: [email protected] Engel & Völkers – Whistler:
#36 – 4314 Main Street, Whistler, BC V8E 1A8 Canada
Websites: https://linktr.ee/KathyWhite Content of videos on this GoDaddy Website are provided to be helpful, but information cannot guarantee for future outcome of business services nor monetary return on property investments. Your option to unsubscribe – E&OE