Did you know that each October, event organizers and published Author: Stella Leventoyannis Harvey and her team organize one of the best Authors, Writers, Industry Speakers & participant annual events in Whistler, British Columbia.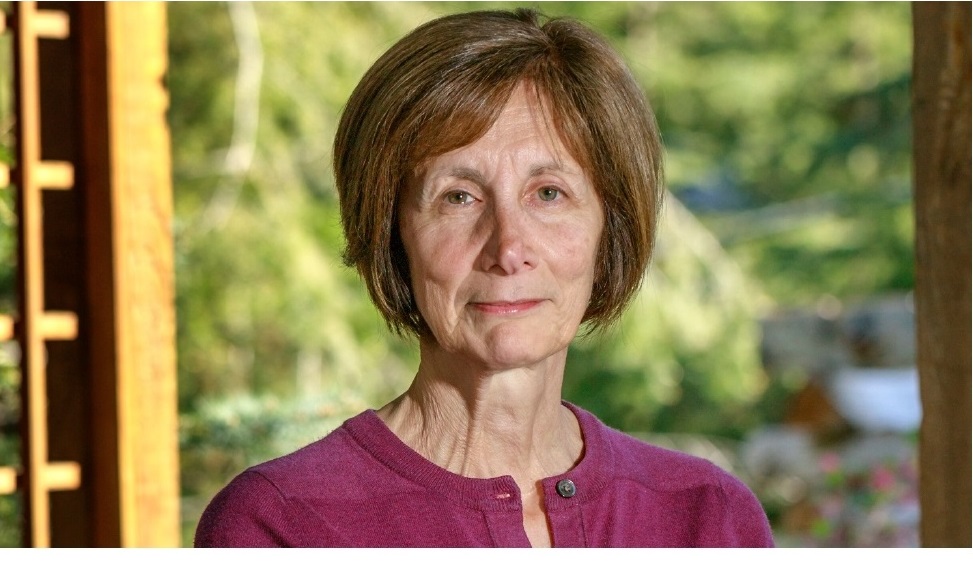 Here is the recent press release
 Spring reading events from the Whistler Writers Festival
Festival offers an evening of books and music, and a morning workshop to
 kick-start creativity and rejuvenation in June.
 
May 16, 2022: WHISTLER, BC — The Whistler Writers Festival offers a taste of what's to come in October with two spring reading events in June.
 
"We're hoping to inspire people's creativity and help shake off the long, cold, wet winter we've had," said Rebecca Wood Barrett, the new artistic director for the festival. "We're pulling together music and stories for our first event, and then we're holding a workshop to help people spark new ideas and connect with their creativity. I think we can all use a creative infusion, and that's what these events will provide."
 
First up is An Evening of Stories & Songs in the Mountains on Thursday, June 16 from 7-9 pm in person at the Maury Young Arts Centre, and online.
 
"In stories, and songs, we find strength, insight, reflection, and healing," Wood Barrett said. "They help move us towards understanding and wellness."
 
Feature authors include CBC host Grant Lawrence, author of A Return to Solitude, recounting his experiences with family and beloved characters at Desolation Sound on the remote west coast. Chad Sayers, local author of Overexposure: A Story About a Skier will tell his story of risk, the beauty of nature and his journey through a change in consciousness. Plains Cree writer and National Poet Laureate Louise B. Halfe – Sky Dancer employs Indigenous spirituality, black comedy, and the memories of her own childhood as healing arts in Bear Bones & Feathers. Barbadian-Canadian writer Jasmine Sealy's debut novel The Island of Forgetting is an intimate generational saga about love and the ways the trauma of a family's past can haunt its future. Woven throughout the evening is music by Dustin Bentall and the Blue Wranglers. For ticket information visit: https://whistlerwritersfest.com/spring-reading-series/.
 
The second event is Elevated Awareness — Engaging Creativity Through Mindfulness on Saturday, June 18 from 2-3:30 pm at the Whistler Public Library, and online. Led by Nicola Bentley, a local mindfulness facilitator and mentor, this creative writing workshop is perfect for writers looking for fresh energy, budding ideas, and new insights. Bentley will help participants use mindful awareness as a tool to elevate consciousness and attention. Honing the ability to observe, to clear away mental distractions and to connect with inner wisdom informs creativity and enriches our lives. With mindfulness, we can more deeply engage in our world and experiences. Come prepared to observe, listen, meditate, write, read, and discover.  For ticket information visit: https://whistlerwritersfest.com/spring-reading-series/.
 
This year, the Whistler Writers Festival runs Oct. 13-16 in-person in Whistler, and online. Find all the latest information at www.whistlerwritersfest.com.
 
-30-
 
ABOUT THE WHISTLER WRITING SOCIETY
The society runs the hybrid online/in-person Whistler Writers Festival Oct. 13-16, 2022, along with the Whistler Writer in Residence and the Authors in the Schools programs. It also offers IBPOC Scholarship for emerging or experienced writers in Sea to Sky. For tickets, news and events, visit www.whistlerwritersfest.com.
 
MEDIA CONTACT
Rebecca Wood Barrett, Artistic Director
The Whistler Writing Society
E: 

[email protected]


P: 604-698-9597
—
Alli Vail
Writer, Valancy
valancy.cc

604-369-2554
Content services with an editorial bent.

Our mailing address is:
Whistler Writing Society9327 Emerald Drive, Whistler, BC, Canada Whistler, BC  V0N 1B9Canada
……………………………………………………………………………….
Stella's latest novel, Finding Callidora is available in fine bookstores, Signature Editions, Amazon, and Chapters Indigo. Watch the Finding Callidora Book Trailer
Extra note from Stella: … here is an interview and video done that includes me and two other authors talking about our books. Stella has also received a grant to produce another video for book clubs specifically.
https://freefallmagazine.wordpress.com/2020/06/21/interview-with-stella-leventoyannis-harvey/

And here is a recording of the livestream can now be found on YouTube at https://youtu.be/2rIqAedbQPU as well as the Signature website on the book pages for After Light, Never, Again, and Finding Callidora.
Some of the best outcomes of the Whistler Writers Festival may be for a future writer / author to get their work evaluated and obtain a potential publishing company book writing opportunity!
Over the years, Stella and family have enjoyed living in Whistler and walking the local nature trails, cross country + downhill skiing. Tip for life and career: she finds insightful ideas written in a journal notebook for later reference when creating a novel, and also helpful for the event to-do lists!
Another great community give-back is that Stella offers her author consultation services, through a booked appointment at the Whistler Public Library …. who knows where her insights, guidance will lead!