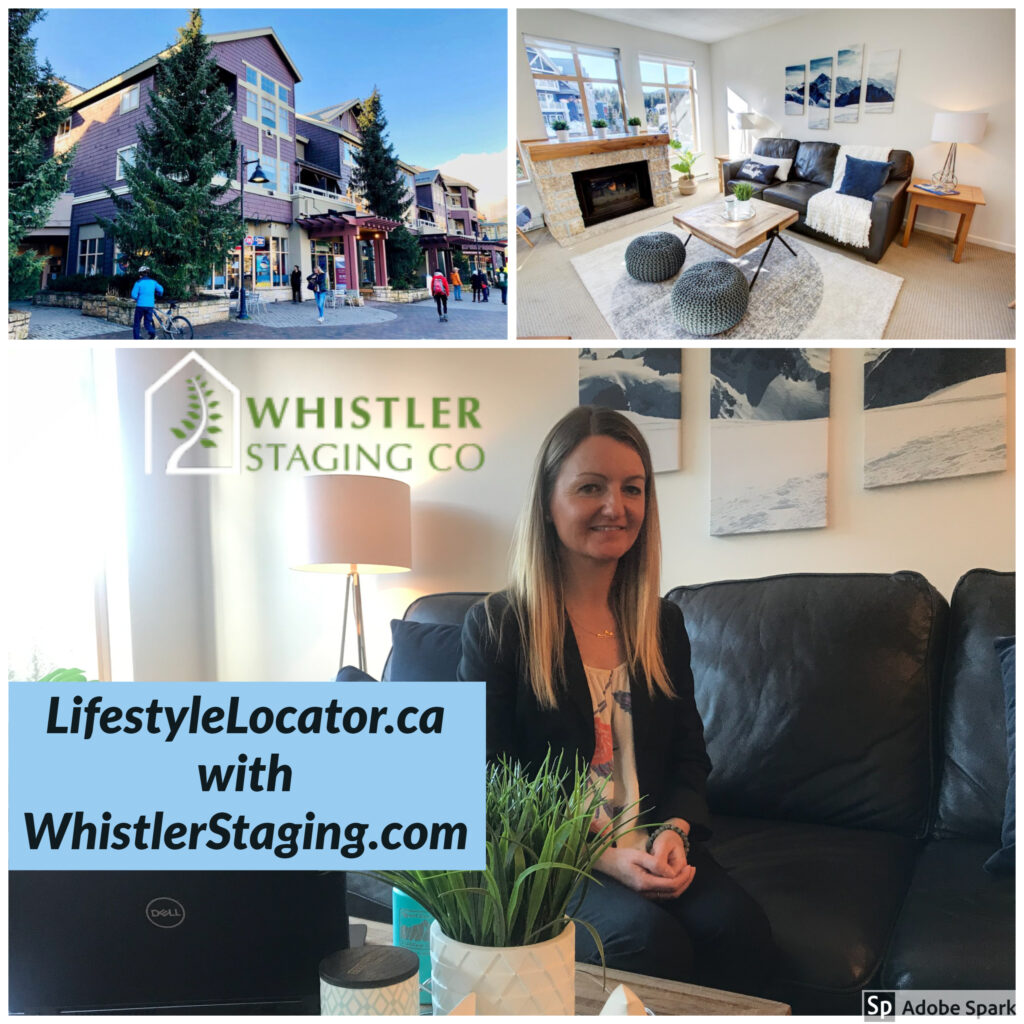 Over the years of working as a Real Estate consultant we meet positive & proactive business network colleagues that greatly benefit real estate clients and we enjoy working with them from the start to completion of a project. Then it's great to reconnect with business colleagues for fun community events, mountain biking + winter sports. A wonderful life!
In the awesome Lifestyle Community of Whistler along the Sea to Sky Corridor of scenic British Columbia = we are able to work and take time to play, plus meet up with people around the world, who are enjoying 'special + memorable' holiday time.
Then we often find those holidays bring more visitors back again year-round to take in many community events and lifestyle adventures and make a plan to join us as residents in Whistler = whether for a full-time / part-time / rental investment Resort property.
With this in mind … encourage you to watch this YouTube Video Interview with Georgia Hybner, Owner of Whistler Staging Co. = whether staging your Whistler home, townhouse or condominium residence to enjoy or when selling or buying – encourage you to contact Georgia for insightful, professional assistance!